...HAVE YOU HEARD ABOUT ASAP?..
Sell more art. Make steady progress. Join a community of artists.
The Auspicious Successful Artists Program is waiting for you.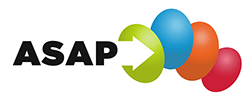 ...GET YOUR BUSINESS SORTED ONCE AND FOR ALL...
The Auspicious Arts Incubator offers a specifically designed, flexible suite of programs that enables each artist to gain practical skills and knowledge to help you form and grow a sustainable small business which will thrive in the competitive market of the arts.
We created the Incubator so that artists and arts organizations can get the marketing and business skills that you need. It's real, practical stuff delivered the way us artists like it.
As successful practicing artists ourselves we're happy to share the secrets of marketing and business success that will build the capacity of the arts for individuals and as a community.
A NOT-FOR-PROFIT
ARTS BUSINESS INCUBATOR
WORKING TO HELP ARTISTS MAKE MONEY FROM THEIR ART
"Independent artists and independent arts organizations are consummate entrepreneurs. They are visionary, passionate, creative and able to delivery unique products into a very competitive marketplace "on-time" and "on-budget" over and over again. Sadly, these creative entrepreneurs rarely mature beyond the start-up phase.
No matter how brilliant the art may be, no artist can survive long term in the industry without business and marketing skills."
- JOHN PAUL FISCHBACH
...WE'RE A TEAM THAT ARE PASSIONATE ABOUT WHAT WE DO...
John Paul Fischbach
...meet the rest of the team...
The Incubator's CEO & Chief Alchemist, JP is an artist who learned the secrets to maintaining a creative practice that is a strategic and successful business.
The Incubator comprises of a team of people who each excel in their field. Mentors and instructors who will work with you on Belief, Confidence, Business Planning, IT advice and more.
SUBSCRIBE TO STAY IN THE LOOP
...sign up to our mailing list AND get weekly hot tips direct to your inbox...
...DROP US A LINE...
phone
AUS: +61 3 8682 0470
USA: +1.720.729.1668
CAN; +1.778.819.0278
address
email
Offices in USA, Canada and Australia.
Auspicious Arts Incubator
ABN: 56 779 491 341
228 Bank Street
South Melbourne, VIC, 3205 AUSTRALIA
2764 41A Avenue SE
Calgary, AB T2B 2M2, CANADA
391 Clarkson Street
Denver, Colorado, 80218, USA
or email info@auspiciousartsincubator.org