Module 1: FOCUS
All the things you have on the go come into balance so that you invest your time and energy in the things that will make money.
Learn to focus
Business models
How to connect your art to a market that needs your art
Formula to help determine which of your products deserve attention
Apply the 80/20 rule
Focus is the key to how to make money as an artist
They key for artists struggling to make money is to have a clear focus.   There is a single minded focus for artists who make money from their art and their creativity.   In this module we help you to understand the difference between the kind of focus you have used in your art making and the kind of focus that leads to prosperity over the long haul.
For many artists focus can drift and we find ourselves spreading our focus over a variety of projects or activities that we think will do will to create our livelihood.  Understanding how creative people develop focus and battle the 6 habits and beliefs that sabotage focus helps to insure that we have what it takes to make it and get ahead.
Every artist is an entrepreneur no matter what art form you work in you make it happen.   When it comes to making your art, you have the determination, the tenacity and the resolution to make it happen.  And you do.  Once you begin to see yourself as the capable entrepreneur you are you can learn to leverage these intuitive, creative abilities to work for you in your professional business.
Focusing on your customers is another ability that artists who make money have developed.   It is essential to learn how to understand your creative output in terms of providing products and services to customers.   The secrete of a successful arts business is having customers . . .lots of customers.   Understanding your customer mix is essential to finding more.
Finally it is really helpful to figure out which things to focus on if you what to make art and make money.  We've developed an algorithm that helps artists sort through the myriad projects and find the ones that will be rewarding and also profitable.
This module concludes with helping you to identify some short and long term goals to help steer your focus toward the fame and fortune you deserve.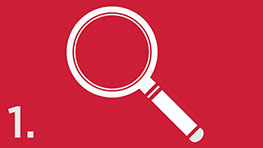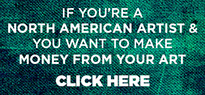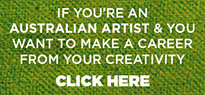 You've spent thousands of hours and thousands of dollars on perfecting your art. Your talent is extraordinary and the work you create is excellent. In a perfect world you would be rewarded for your talent and your art. In this imperfect world the balance of reward for talent isn't a certainty. It almost feels like the successful artist achieves money by a stroke of random luck. Less than 1% of all artists make a living from their art. While that is a depressingly low number, it also tells us that artists can make enough money to live.
We created The Artists Transformation School to help you answer the question, "How do artists make money?" Every artist we work with starts out asking, "How to make money as an artist?" No matter what artistic discipline you are in; Fine Artist, Jeweller, Actor, Dancer, Poet, Choreographer, Sculptor, Photographer, Writer, Author, Children's Author, Illustrator, Painter, Visual Artist, Composer, Musician or a Mixed Media Artist or using art to develop communities, there are some tools you can learn so that the balance of money : artist becomes equal.
Isn't it time you learned them?
We are a team of artists and coaches able to help you learn how to make money as an artist.
We believe that the world is sliding into a dangerous place and we know that it will be the Artists that get us out. If the only thing standing in the way of your art helping to transform our world is some confidence, business and marketing skills, we are dedicated to helping you solve that.
JOHN PAUL FISCHBACH
John Paul has a long history of producing and directing theatre, film, festivals and site-specific events, from the 1984 Olympic Arts Festival in Los Angeles to an interactive performance at the Substation in Newport, VIC.
He has written and published a children's book, Phillip the Penguin, created the International Puppet Carnival, directed several independent plays and opera.
In 2011 John Paul completed his first film, Shoelace, which has been screened worldwide in over 30 festivals. His transmedia project, True Secrets Melbourne, a smart-phone app was launched in 2013.
His newest project a comedy web series, Sex or Breakfast premiered in 2015. His e-book, The Australian Artist's Survival Guide will be released in 2016.
CRAIG LAMBIE
Among his many consultancies in the IT field, Craig is the principal IT and Social Media Marketing coach at the Auspicious Arts Incubator where he helps artists and arts organisations develop competencies in all things IT and online.
How to enroll in the Artists Transformation School
Start by registering for the free webinar (US & Canadian Artists click HERE, Australian Artists click HERE). Join us for an exploration of how to make a successful career from your art.
We have made that journey and want to share our knowledge and experiences with you, backed up by a series of practical steps you can take.
We can advise on obtaining grants. You may find that career-counselling, the Secrets of Success workshop or a one-on-one analysis of your career may be the most appropriate.
All this will be discussed and explored in the free webinar.
So:
Register for the free webinar

Complete the artist questionnaire and let us get to know you and your arts practice (link to this available from within the webinar)
We assess your questionnaire and see if we have avenues to offer that will help you in the evolution of your practice
Pending assessment, we may invite you to a one-on-one coaching session so you can get some direct, practical advice for your arts business. During this conversation we can talk to you about different training options that we have available that may suit you.
Auspicious Arts Incubator
ABN: 56 779 491 341
228 Bank Street
South Melbourne, VIC, 3205 AUSTRALIA
2764 41A Avenue SE
Calgary, AB T2B 2M2, CANADA
391 Clarkson Street
Denver, Colorado, 80218, USA
or email info@auspiciousartsincubator.org